Haha I went kinda crazy this week. Though, I am really looking forward to reading all of these! I didn't accomplish all my goals this past week, but I'm pretty sure I will have a lot more time this week. So! I'll be sure to post several reviews in the upcoming week. And-- This is whats new for me this week!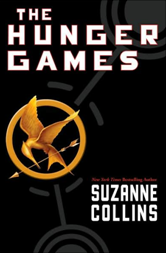 The Hunger Games

by Suzanne Collins
(Hardcover)
Katniss is a 16-year-old girl living with her mother and younger sister in the poorest district of Panem, the remains of what used be the United States. Long ago the districts waged war on the Capitol and were defeated. As part of the surrender terms, each district agreed to send one boy and one girl to appear in an annual televised event called, "The Hunger Games."
The terrain, rules, and level of audience participation may change but one thing is constant: kill or be killed. When Kat's sister is chosen by lottery, Kat steps up to go in her place.
I'm excited about this one... everyone seems to have read it and loved it!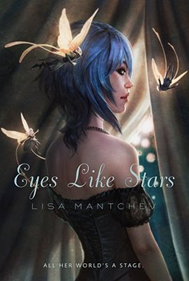 Eyes Like Stars

by Lisa Mantchev
(ARC)
All her world's a stage.
Bertie Shakespeare Smith is not an actress, yet she lives in a theater.
She's not an orphan, but she has no parents.
She knows every part, but she has no lines of her own.
That is, until now.
Enter Stage Right
NATE. Dashing pirate. Will do anything to protect Bertie.
COBWEB, MOTH, MUSTARD SEED, and PEASEBLOSSOM. Four tiny and incredibly annoying fairies. BERTIE'S sidekicks.
ARIEL. Seductive air spirit and Bertie's weakness. The symbol of impending doom.

BERTIE. Our heroine.
Welcome to the Théâtre Illuminata, where the actors of every play ever written can be found behind the curtain. They were born to play their parts, and are bound to the Théâtre by The Book—an ancient and magical tome of scripts. Bertie is not one of them, but they are her family—and she is about to lose them all and the only home she has ever known.
Lisa Mantchev has written a debut novel that is dramatic, romantic, and witty, with an irresistible and irreverent cast of characters who are sure to enchant the audience.
Open Curtain
Gone

by Michael Grant
(Paperback)
In the blink of an eye.
Everyone disappears.
Gone.
Everyone except for the young. Teens. Middle schoolers. Toddlers. But not a single adult. No teachers, no cops, no doctors, no parents. Gone, too, are the phones, internet, and television. There is no way to get help.
Hunger threatens. Bullies rule. A sinister creature lurks. Animals are mutating. And the teens themselves are changing, developing new talents—unimaginable, dangerous, deadly powers—that grow stronger by the day.
It's a terrifying new world. Sides are being chosen and war is imminent.
The first in a breathtaking saga about teens battling each other and their darkest selves, gone is a page-turning thriller that will make you look at the world in a whole new way.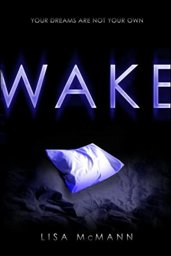 Wake

by Lis
a
McMann
(Paperback)
Not all dreams are sweet.
For seventeen-year-old Janie, getting sucked into other people's dreams is getting old. Especially the falling dreams, the naked-but-nobody-notices dreams, and the sex-crazed dreams. Janie's seen enough fantasy booty to last her a lifetime.
She can't tell anybody about what she does -- they'd never believe her, or worse, they'd think she's a freak. So Janie lives on the fringe, cursed with an ability she doesn't want and can't control.Then she falls into a gruesome nightmare, one that chills her to the bone. For the first time, Janie is more than a witness to someone else's twisted psyche. She is a participant....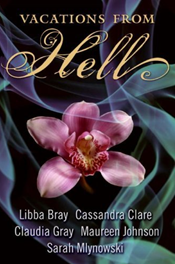 Vacations from Hell

by Libba Bray, Cassandra Clare, Claudia Gray, Maureen Johnson and Sarah Mlynowski
(Paperback)
Life's a beach . . . and then you're undead?
in this must-have collection, five of today's hottest writers—Libba Bray (A Great and Terrible Beauty), Cassandra Clare (City of Bones), Claudia Gray (Evernight), Maureen Johnson (13 Little Blue Envelopes), and Sarah Mlynowski (Bras & Broomsticks)—tell supernatural tales of vacations gone awry. Lost luggage is only mildly unpleasant compared to bunking with a witch who holds a grudge. And a sunburn might be embarrassing and painful, but it doesn't last as long as a curse. Of course, even in the most hellish of situations, love can thrive. . . .
From light and funny to dark and creepy, these stories have something for everyone. You definitely won't want to leave this collection at home!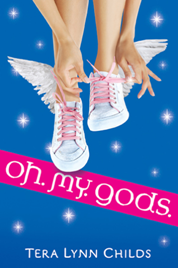 Oh. My. Gods
.

by Tera Lynn Childs
(Paperback)
When Phoebe's mom returns from Greece with a new husband and plans to move to an island in the Aegean Sea, Phoebe's well-plotted senior year becomes ancient history. Now, instead of enjoying a triumphant track season and planning for college with her best friends, Phoebe is trying to keep h
er head above water at the überexclusive Academy.

If it isn't hard enough being the new kid in school, Phoebe's classmates are all descendants of the Greek gods! When you're running against teammates with superpowers, dealing with a stepsister from Hades, and nursing a crush on a boy who is quite literally a god, the drama takes on mythic proportions!
Ok! So those are
the books that I have Bought/recieved for review in the past week!
(I have to say I love Oh. My. Gods. cover. It's so cute! )
I can't wait to start! Maybe I should finish last weeks books... Haha. Also, there is more to come this next week! Expect an interview with...

Lisa Mantchev

!

In My MailBox is brought to us by... The Story Siren