Not all of these are for review so I decided to change up how I present them. Here's what I got!
For Review:
Give Up The Ghost
by Megan Crewe
(ARC)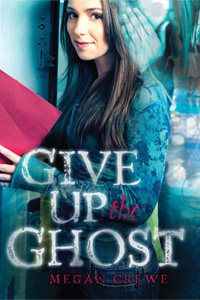 Synopsis:
Cass McKenna much prefers ghosts over "breathers." Ghosts are uncomplicated and dependable, and they know the dirt on everybody…and Cass loves dirt. She's on a mission to expose the dirty secrets of the poseurs in her school.
But when the vice president of the student council discovers her secret, Cass's whole scheme hangs in the balance. Tim wants her to help him contact his recently deceased mother, and Cass reluctantly agrees.
As Cass becomes increasingly entwined in Tim's life, she's surprised to realize he's not so bad—and he needs help more desperately than anyone else suspects. Maybe it's time to give the living another chance….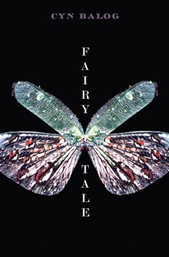 Fairy Tale by Cyn Balog (Hardcover)
Synopsis:
A captivating and witty dark fantasy that will have girls lusting after it.

Morgan Sparks ha
s always known that she and her boyfriend, Cam, are made for each other. But when Cam's cousin Pip comes to stay with the family, Cam seems depressed. Finally Cam confesses to Morgan what's going on: Cam is a fairy. The night he was born, fairies came down and switched him with a healthy human boy. Nobody expected Cam to live, and nobody expected his biological brother, heir to the fairy throne, to die. But both things happened, and now the fairies wa
nt Cam back to
take his rightful place as Fairy King.
Even as Cam p
hysically changes, becoming more miserable each day, he and Morgan pledge to fool the fairies and stay together forever. But by the time Cam has to decide once and for all what to do, Morgan's no longer sure what's best for everyone, or whether her and Cam's love can weather an uncertain future.
Just for fun reading:
Dance with the Devil
by Sherrilyn Kenyon
(Paperback)
Let it Snow: Three Holiday Romances
by John Green, Maureen Johnson, Lauren Myracle
(Paperback)
-----------------------------------------------------------

So that's what I got! What did everyone else get? In My Mailbox is brought to us by The Story Siren.