Ahh! So I have been outta town for the past few weeks and I haven't really posted anything I have been getting! Well, here is about 2 1/2 weeks worth of books that I have received!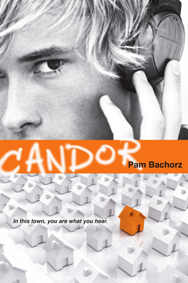 Candor by Pam Bachorz
(ARC)
Synopsis:
Oscar Banks has everything under control. In a town where his father brainwashes everyone, he's found a way to secretly fight the subliminal Messages.
He's got them all fooled: Oscar's the top student and the best-behaved teen in town. Nobody knows he's made his own Messages to deprogram his brain. Oscar has even found a way to get rich. For a hefty price, he helps new kids escape Candor, Florida before they're transformed into cookie-cutter teens.
But then Nia Silva moves to Candor, and Oscar's carefully-controlled world crumbles.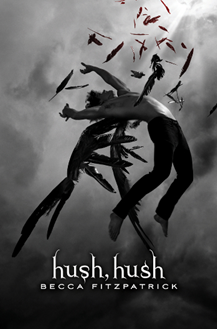 Hush, Hush by Becca Fitzpatrick
(ARC)
I actually received two of these, so expect a contest!
Synopsis:
Falling in love
was never so easy . . .
or so deadly.
For Nora Grey, romance was not part of the plan. She's never been particularly attracted to the boys at her school, no matter how much her best friend, Vee, pushes them at her. Not until Patch came along. With his easy smile and eyes that seem to see inside her, Nora is drawn to him against her better judgment.
But after a series of terrifying encounters, Nora's not sure who to trust. Patch seems to be everywhere she is, and to know more about her than her closest friends. She can't decide whether she should fall into his arms or run and hide. And when she tries to seek some answers, she finds herself near a truth that is way more unsettling than anything Patch makes her feel.
For Nora is right in the middle of an ancient battle between the immortal and those that have fallen - and, when it comes to choosing sides, the wrong choice will cost her life.
Ash by Malinda Lo
(ARC)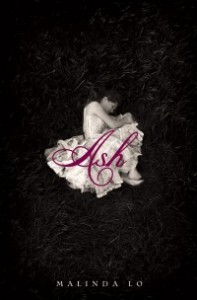 Cinderella retold

In the wake of her father's death, Ash is left at the mercy of her cruel stepmother. Consumed with grief, her only joy comes by the light of the dying hearth fire, rereading the fairy tales her mother once told her. In her dreams, someday the fairies will steal her away, as they are said to do. When she meets the dark and dangerous fairy Sidhean, she believes that her wish may be granted.
The day that Ash meets Kaisa, the King's Huntress, her heart begins to change. Instead of chasing fairies, Ash
learns to hunt with Kaisa. Though their friendship is as delicate as a new bloom, it reawakens Ash's capacity for love-and her desire to live. But Sidhean has already claimed Ash for
his own, and she must make a choice between fairy tale dreams and true love.
Entrancing, empowering, and romantic,
Ash
is about the connection between life and love, and solitude and death, where transformation can come from even the deepest grief.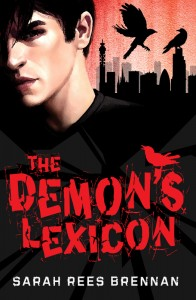 The Demon's Lexicon by Sarah Rees Brennan
(Paperback)
Ok, So I loved the UK cover of this so much, I bought it. x)
Nick and his brother, Alan, have
spent their lives on the run from magic. Their father was murdered, and their mother was driven mad by magicians and the demons who give them power. The magicians are hunting the Ryves family for a charm that Nick's mother stole -- a charm that keeps her alive -- and they want it badly enough to kill again.
Danger draws even closer when a brother and sister come to the Ryves family for help. The boy wears a demon's mark, a sign of death that almost nothing can erase...and when Alan also gets marked by a demon,
Nick is des-perate to save him. The only way to do that is to kill one of the magicians they have been hiding from for so long.
Ensnared in a deadly game of cat and mouse, Nick st
arts to suspect that his brother is telling him lie after lie about their past. As the magicians' Circle closes in on their family, Nick uncovers the secret that could destroy them all.
This is the Demon's Lexicon. Turn the page.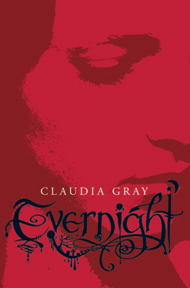 Evernight by Claudia Gray
(Hardback)
She's been uprooted from her small hometown and enrolled at Evernight Academy, an eerie Gothic boarding school where the students are somehow too perfect: smart, sleek, and almost predatory. Bianca knows she doesn't fit in.
Then she meets Lucas. He's not the "Evernight type" either, and he likes it that way. Lucas ignores the rules, stands up to the snobs, and warns Bianca to be careful—even when it comes to caring about him."I couldn't s
tand it if they took it out on you," he tells Bianca, "and eventually they would."
But the connection between Bianca and Lucas can't be denied. Bianca will risk anything to be with Lucas, but dark secrets are fated to tear the
m apart . . . and to make Bianca question everything she's ever believed.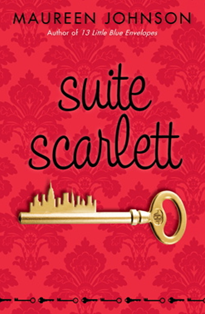 Suite Sca

rlett by Maureen Johnson
(Paperback)
Her new summer job comes with baggage.
wn up in a most unusual way. Her family owns the Hopewell, a small hotel in the heart of New York City, and Scarlett lives there with her four siblings - Spencer, Lola, and Marlene.
When each of the Martins turns fifteen, they are expected to take over the care of a suite in the once elegant, now shabby Art Deco hotel. For Scarlett's fifteenth birthday, she gets both a room called the Empire Suite, and a permanent guest ca
lled Mrs. Amberson.
Scarlett doesn't quite know what to make of this C-list starlet, world traveler, and aspiring autobiographer who wants to take over her life. And when she meets Eric, an astonishingly gorgeous actor who has just moved to the city, her summer takes a second unexpected turn.
Before the summer is over, Scarlett will have to survive a whirlwind of thievery, B
roadway glamour, romantic missteps, and theatrical deceptions. But in the city where anything can happen, she just might be able to pull it off.


13 Little Blue Envelopes by Maureen Johnson
(Paperback)
Inside little blue envelope 1 are $1,000 and instructions to buy a plane ticket.
In envelope 2 are directions to a specific London flat.
The note in envelope 3 tells Ginny: Find a starving artist.
Because of envelope 4, Ginny and a playwright/thief/ bloke–about–town called Keith go to Scotland together, with somewhat disastrous–though utterly romantic–results. But will she ever see him again?
Everything about Ginny will change this summer, and it's all because of the 13 little blue envelopes.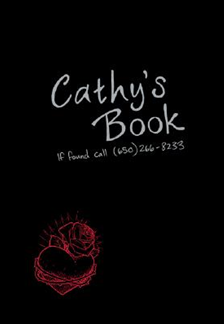 Cathy's Book: If Foun

d Call 650-266-8233 by Sean Stewart
(Hardcover)
This stunning debut combines reading with the world of internet gaming to create a masterful new genre that will allow teens to take the story fro
m the page into the world of cyberspace and beyond.
Things weren't so peachy in Cathy's life before Victor broke up with her. Her father died unexpectedly, she's failing school, and her best friend is mad at her. But when Cathy decides to investigate Victor's reasons for ending their relationship, things suddenly go from bad to very, very, very bad as her findings produce more questions than answers. For instance, what does the death of Victor's co-worker, the strange mark that appeared on Cathy's arm, and the surreal behavior of several Chinese elders have to do with it?
Through Cathy's unique and irresistible voice—and lots of proof in the form of letters, photographs, date book entries, telephone numbers readers can call, websites they can access, as well as secrets only a careful reader will be able to decipher—readers will enter a strange and fascinating world where things often aren't how they appear.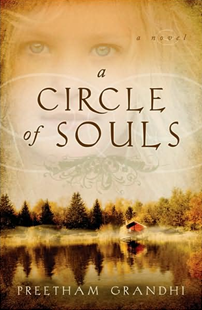 Circle of Souls by Preetham Grandhi
(ARC)
The sleepy town of Newbury, Connecticut, is shocked when a little girl is found brutally murdered. With the murderer on the loose, the police desperately look for any clues to lead to his identy. Meanwhile, a psychiatrist in a nearby hospital is also in a desperate search to find the cause of seven-year-old Naya Hastings s devastating nightmares. Afraid that she might hurt herself in the midst of a torturous episode, Naya s parents have turned to the bright young doctor as their only hope. When these two situations converge, they set off an alarming chain of events. In this stunning psychological thriller, innocence gives way to evil, and trust lies forgotten in a web of deceit, fear, and murder.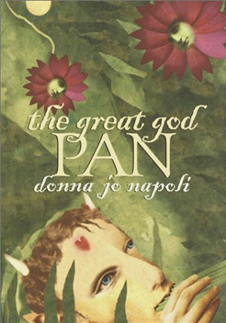 The Great God Pan by Donna Jo Napoli
(Paperback)
Pan, both goat and god, is a curious being who roams nature searching, wondering, and frolicking with maenads and satyrs. He plays melodies on his reed flute, wooing animals to listen. He is a creature of mystery and delight. One day in his travels, Pan meets Iphigenia, a human raised as the daughter of King Agamemnon and Queen Clytemnestra. Pan is captivated by the young princess. Set against a landscape of myth and legend, Napoli's latest tale is a love story wrought with sincere emotion and all that is great about the Gods.
Harry Potter and The Deadthly Hallows by JK Rowling
(Paperback)
I Love this book and I'm glad I won this in a contest! Looks pretty next to my Hardback. x) No need for a synopsis for this one!
In My MailBox was created by: The Story Siren.