So this week has been extremely hectic!! School started and I have been just a mess trying to keep up with everything. Well! Here is what I got in my mailbox (and through other sources!) this week!
Graceling

by Kristin Cashore
(Paperback)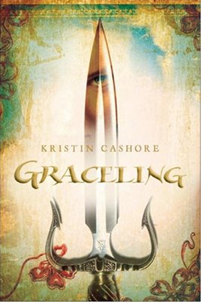 Synopsis:
Katsa has been able to kill a man with her bare hands since she was eight—she's a Graceling, one of the rare people in her land born with an extreme skill. As niece of the king, she should be able to live a life of privilege, but Graced as she is with killing, she is forced to work as the king's thug.
When she first meets Prince Po, Graced with combat skills, Katsa has no hint of how her life is about to change. She never expects to become Po's friend. She never expects to learn a new truth about her own Grace—or about a terrible secret that lies hidden far away . . . a secret that could destroy all seven kingdoms with words alone
.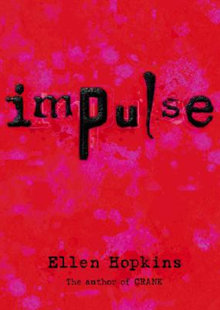 Impulse

by Ellen Hopkins
(Paperback)
Synopsis:
Sometimes you don't wake up. But if you happen to, you know things will never be the same.
Three lives, three different paths to the same destination: Aspen Springs, a psychiatric hospital for those who have attempted the ultimate act -- suicide.
Vanessa is beautiful and smart, but her secrets keep her answering the call of the blade.
Tony, after suffering a painful childhood, can only find peace through pills.
And Conner, outwardly, has the perfect life. But dig a little deeper and find a boy who is in constant battle with his parents, his life, himself.
In one instant each of these young people decided enough was enough. They grabbed the blade, the bottle, the gun -- and tried to end it all. Now they have a second chance, and just maybe, with each other's help, they can find their way to a better life -- but only if they're strong and can fight the demons that brought them here in the first place.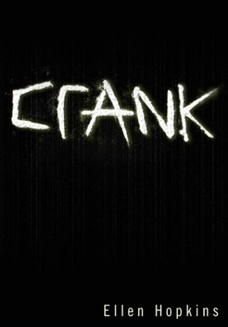 Crank

by Ellen Hopkins
(Paperback)
Synopsis:
Kristina Georgia Snow is the perfect daughter: gifted high school junior, quiet, never any trouble. But on a trip to visit her absentee father, Kristina disappears and Bree takes her place. Bree is the exact opposite of Kristina -- she's fearless.
Through a boy, Bree meets the monster: crank. And what begins as a wild, ecstatic ride turns into a struggle through hell for her mind, her soul -- her life.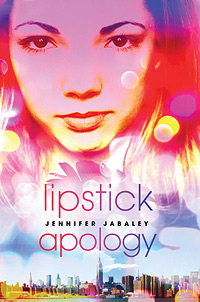 Lipstick Apology

by Jennifer Jabaley
(Paperback)
Synopsis:
Four Little Words Written in Lipstick...
mean Emily must say goodbye to everything she knows.
Emily Carson has always been a good girl. So when she throws a party the night her parents leave for vacation, she's sure she'll get busted.
What Emily doesn't know is that her parents will never return.
Twenty Boy Summer

by Sarah Ockler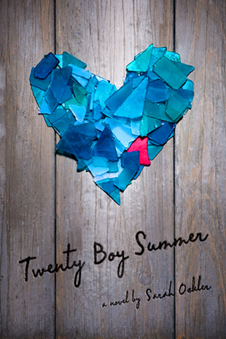 Synopsis:
"Don't worry, Anna. I'll tell her, okay? Just let me think about the best way to do it.""Okay.""Promise me? Promise you won't say anything?""Don't worry." I laughed. "It's our secret, right?"
According to her best friend Frankie, twenty days in
Zanzibar
Bay
is the perfect opportunity to have a summer fling, and if they meet one boy ever day, there's a pretty good chance Anna will find her first summer romance. Anna lightheartedly agrees to the game, but there's something she hasn't told Frankie---she's already had that kind of romance, and it was with Frankie's older brother, Matt, just before his tragic death one year ago.
Beautifully written and emotionally honest, this is a debut novel that explores what it truly means to love someone and what it means to grieve, and ultimately, how to make the most of every single moment this world has to offer.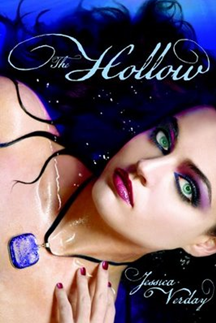 The Hollow

by Jessica Verday
Synopsis:
When Abbey's best friend, Kristen, vanishes at the bridge near Sleepy Hollow Cemetery, everyone else is all too quick to accept that Kristen is dead?and rumors fly that her death was no accident. Abbey goes through the motions of mourning her best friend, but privately, she refuses to believe that Kristen is really gone. Then she meets Caspian, the gorgeous and mysterious boy who shows up out of nowhere at Kristen's funeral, and keeps reappearing in Abbey's life. Caspian clearly has secrets of his own, but he's the only person who makes Abbey feel normal again...but also special.
Just when Abbey starts to feel that she might survive all this, she learns a secret that makes her question everything she thought she knew about her best friend. How could Kristen have kept silent about so much? And could this secret have led to her death? As Abbey struggles to understand Kristen's betrayal, she uncovers a frightening truth that nearly unravels her—one that will challenge her emerging love for Caspian, as well as her own sanity.
Catching Fire

by Suzanne Collins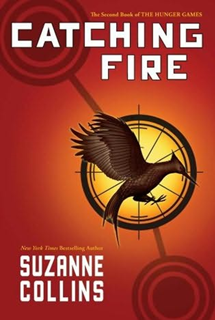 Synopsis:
Against all odds, Katniss Everdeen has won the annual Hunger Games with fellow district tribute Peeta Mellark. But it was a victory won by defiance of the Capitol and their harsh rules. Katniss and Peeta should be happy. After all, they have just won for themselves and their families a life of safety and plenty. But there are rumors of rebellion among the subjects, and Katniss and Peeta, to their horror, are the faces of that rebellion.
The Capitol is angry.
The Capitol wants revenge.
----------------------------------------
I also want to put out a reminder for a Contest I am running! Win Hush, Hush and more:
HERE
.
In My MailBox was created by: The Story Siren.