Hello everyone! I thought I would share with you my thoughts on the paranormal species we know as werewolves.


What is a werewolf exactly? Stereotypically, they are humans that turn to wolf-like-creatures when the full moon comes out. Usually they are dangerous, having no control over themselves when they actually turn. Silver burns them, and most often take the shape of silver bullets.

However, Young Adult novels have really taken werewolves to a new level.
From
Harry Potter
to
Shiver
and
Blood and Chocolate
, werewolves h
ave been seen throughout modern teen fiction. Every novel takes its own spin on this classic beast and either romanticizes it, or creates an even larger fear of it. It is actually really interesting to see how the werewolf has been transformed from monster to love interest. Where is the beast that once haunted our dreams?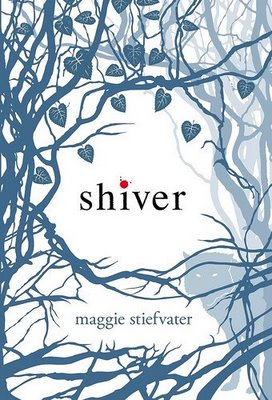 Personally, I fi
nd the humanizing of werewolves fascinating. I lo
ve the idea that there is more to them then just
bl
ood lust and gore. That the human is still there, and just wants to be loved as well and anyon
e else. Mostly it seems, that you do not have a choice on if you become a werewolf or not. You were just the guy walking in the park at night and were attacked by "a large animal".


It seems crazy t
hat people should hate someone caught in such a sad predicament. Of course we should be w
eary because when that person does change, they are dangerous. But it is not usually the humans fault. It is just their sad fate. Other times, like in
Blood and Chocolate
, you were born a werewolf. This is an interesting idea and actually should be feared many times more then the human who was turned.
I expect a lot more werewolf titles to be showing up in Young Adult in the future. I personally enjoy hearing their story and reading the different ways authors can skew the myth.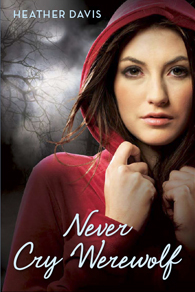 Books that have Werewolves in them:
-
Blood and Chocolate
by Annette Curtis Klause
-
Shiver
by Maggie Stiefvater
-
Never Cry Werewolf
by Heather Davis
-
The
City of Bones
series
by Cassandra Clare
**
-
The Demonata
series
by Darren Shan
**
-
Strange Angels
by Lili St. Crow
**
-
New Moon
by Stephenie Meyer (also, Eclipse and Breaking Dawn)
**
Note on New Moon: Please do not spoil anything for readers who have not finished the series.
Werewolf titles suggested by commenters:
-
Tantalize
by Cynthia Leitich Smith
**
(L.H. Parker)
-
Need
by Carrie Jones
**
(L.H. Parker)
**Please note that these titles are not exclusively werewolf titles, but contain werewolves within them. Also, may not be werewolves in the traditional sense.
Feel free to comment with more Werewolf titles to share!