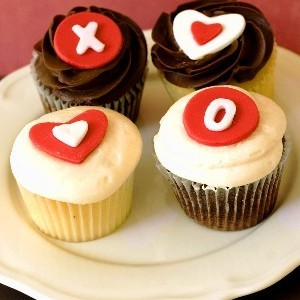 Hello! Happy Valentine's Day everyone! I just wanted to do a quick post to say a few things:
1) Don't forget to eat chocolate today!
2) Even if you don't have a special someone to cuddle with, don't be down! Watch a fun movie with the girls/guys and make a BUNCH of cupcakes!
3)Those with special someones-- Valentine's day should be equal opportunity! Maybe it should be your turn to treat your special someone? :)
Well hope everyone has a fantastic day! <3>