This weeks Teaser Tuesday is an excerpt from White Cat by Holly Black. Teaser Tuesday is brought to us by
Should be Reading
.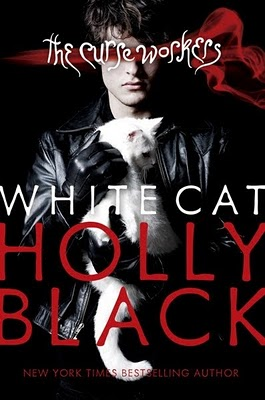 My Teaser:



"'You're not a good liar. Philip's good, but not you.'
'Hey,' I say, honestly offended. 'I am an excellent liar. I am the finest liar in the history of liars.'
'Liar," she says, a slow smile spreading across her face."

(Holly Black, page 43)

.
I am LOVING this book so far! It's mysterious, funny, and interesting... I love the idea of Workers. So, what is everyone's teaser this week?
Rules:
1) Grab your current read
2) Open to a random page
3) Share two (2) "teaser" sentences from somewhere on that page
4) BE CAREFUL NOT TO INCLUDE SPOILERS! (make sure that what you share doesn't give too much away! You don't want to ruin the book for others!)
5) Share the title & author, too, so that other TT participants can add the book to their TBR Lists if they like your teasers!