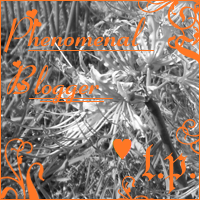 There is so much I want to say--
There are several fellow bloggers that I owe such a big thank you to. You guys have been with me since I first started a few weeks ago-- have helped me through the rocky parts-- you never fail to comment and read my posts and you guys have been phenomenally kind to me. I just want to give you guys this special award that I made just for you all! A small token of my appreciation-- But really guys, you are amazing.
Thank you so much:
-
The Book Pixie
:
My beloved Sister Blog.
-
Bloody Bookaholic
:
You entertain me!! ;)
-
Fantastic Book Review
:
Your advice was wonderful--!
-
Pirate Penguin's Reads
:
You never fail to comment. :)
-
So Many Books, So Little Time...
:
For reading and always commenting.
<3
-
The Book Bunny
:
For being awesome and for commenting always.
I don't know where I would be without you all!
There are so many more of you wonderful commenters out there that I would love to say thank you too as well! I count on all of you, for a blog is nothing without friends to share it with.
--♥