Hello! So, both Michelle Zink's Prophecy of The Sisters and Maggie Stiefvater's Shiver were released on August 1st! Everyone shoot them tweets at

@MichelleZink

and

@mstiefvater

and congratulate them! They are both fantastic authors and I'm so happy that these are now available to the public!
Prophecy of the Sisters
by Michelle Zi
nk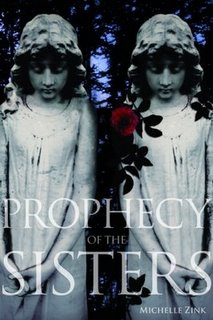 An ancient prophecy divides two sisters-One good...One evil...Who will prevail?
Twin sisters Lia and Alice Milthorpe have just become orphans. They have also become enemies. As they discover their roles in a prophecy that has turned generations of sisters against each other, the girls find themselves entangled in a mystery that involves a tattoo-like mark, their parents' deaths, a boy, a book, and a lifetime of secrets.
Lia and Alice don't know whom they can trust.
They just know they can't trust each other.
Prophecy of the Sisters

links:
-Check out my review for
Prophecy of the Sisters
:
Here
.
-Check out my interview with Michelle Zink:
Here
.
-Buy
Prophecy of the Sisters
at:
Amazon
.
Shiver
by Maggie Stiefvater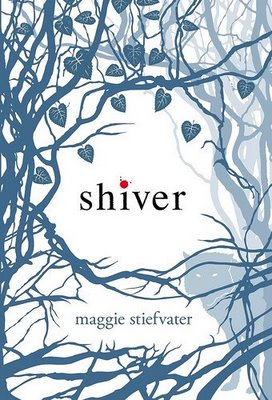 For years, Grace has watched the wolves in the woods behind her house. One yellow-eyed wolf--her wolf--is a chilling presence she can't seem to live without. Meanwhile, Sam has lived two lives: In winter, the frozen woods, the protection of the pack, and the silent company of a fearless girl. In summer, a few precious months of being human . . . until the cold makes him shift back again.
Now, Grace meets a yellow-eyed boy whose familiarity takes her breath away. It's her wolf. It has to be. But as winter nears, Sam must fight to stay human--or risk losing himself, and Grace, forever.
Shiver Links:

-Visit Maggie at her: Website.

-Buy Shiver at: Amazon.

----------------------------------------------
I know I am super excited that these are released! I hope you have all decided to give them a go as well! I have Shiver waiting on my shelf, begging to be read! I can't wait to dig in!