So now that I am finally home, everything should be going back to normal. I actually was able to hit up a really great sale and got a Sarah Dessen book for only two dollars. I was really excited! Well, here is what I got!
The Truth About Forever by Sarah Dessen
(Paperback)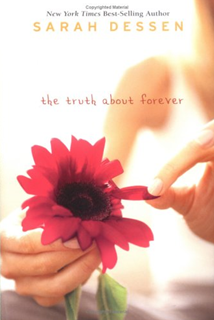 Synopsis:
Sixteen-year-old Macy Queen is looking forward to a long, boring summer. Her boyfriend is going away. She's stuck with a dull-asdishwater job at the library. And she'll spend all of her free time studying for the SATs or grieving silently with her mother over her father's recent unexpected death.
But everything changes when Macy is corralled into helping out at one of her mother's open house events, and she meets the chaotic Wish Catering crew. Before long, Macy joins the Wish team. She loves everything about the work and the people. But the best thing about Wish is Wes—artistic, insightful, and understanding Wes—who gets Macy to look at life in a whole new way, and really start living it….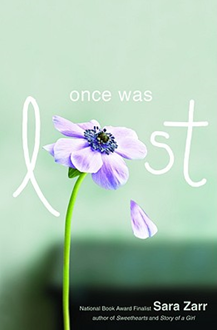 Once Was Lost by Sara Zarr
(Arc)
Synopsis:
Samara Taylor used to believe in miracles. She used to believe in a lot of things. As a pastor's kid, it's hard not to buy in to the idea of the perfect family, a loving God, and amazing grace. But lately, Sam has a lot of reason to doubt. Her mother lands in rehab after a DUI and her father seems more interested in his congregation than his family. When a young girl in her small town is kidnapped, the local tragedy overlaps with Sam's personal one, and the already-worn thread of faith holding her together begins to unravel.
In her third novel, acclaimed author Sara Zarr examines the coexistence of affliction and hope, and what happens when everything you thought you believed---about God, about your family, about yourself---is transformed.
The Awakening

by Kelley Armstrong
(Hardback)
Synopsis:
If you had met me a few weeks ago, you probably would have described me as an average teenage girl—someone normal. Now my life has changed forever and I'm as far away from normal as it gets. A living science experiment—not only can I see ghosts, but I was genetically altered by a sinister organization called the Edison Group. What does that mean? For starters, I'm a teenage necromancer whose powers are out of control; I raise the dead without even trying. Trust me, that is not a power you want to have. Ever.
Now I'm running for my life with three of my supernatural friends—a charming sorcerer, a cynical werewolf, and a disgruntled witch—and we have to find someone who can help us before the Edison Group finds us first. Or die trying.
In My MailBox was created by: The Story Siren.