So, I just attended

The Decatur Book Festival

which took place in downtown Decatur, GA on Saturday. It was fantastic! I had such an amazing time (though now I'm quite sore) and met so many great and wonderful people. So, lets start off with the Breakfast! At 8:30 in the morning...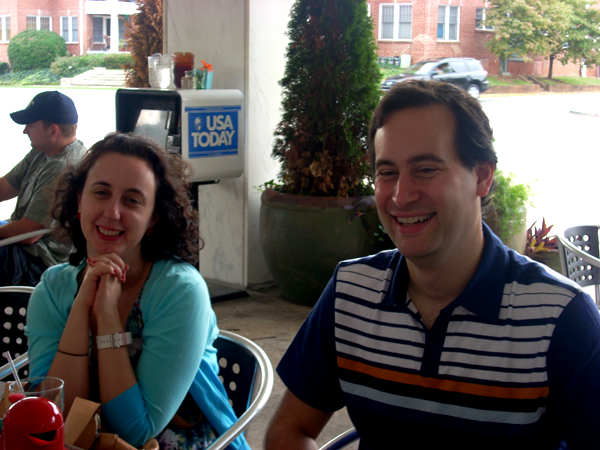 The day started out with breakfast with... authors! We had a blogger and author breakfast that Vania set up and it was so much fun! The Bloggers that attended were Vania, Kelsey, Shalonda and Danni. The authors were David Levithan (top right,
Nick and Nora's Infinite Play List
), Aimee Friedman (top left,
Sea Change
), Diana Peterfreund (
Rampant
), and Jennifer Jabaley (
Lipstick Apology
). There were a few other authors/people that also attended like Shelli and a few others whose names I didn't catch (sorry guys >__<).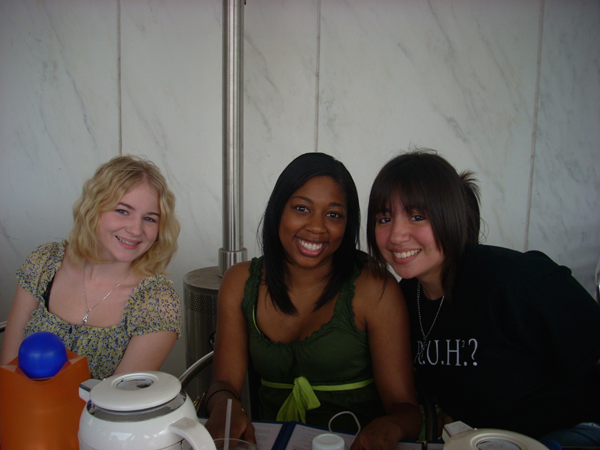 We all had such a great time jabbering about various things. Diana gave me pretty signed

Rampant

book marks (the first person** who comments and tells me a breed of Unicorn in

Rampant

will win a signed bookmark and a five dollar gift certificate to a bookstore of choice) and we talked about things like Dragon Con (since she wasn't attending the DBF and going to Dragon Con instead). Diana was so cute! I wish I could have talked to her throughout breakfast, but David stole her attention (I was actually really nervous to talk to David... his books are so well known that I felt fangirlish lol). So around that time, Jennifer Jabaley shows up looking cuter then ever! I went and sat across from her and Aimee and chatted. Everyone was just so nice!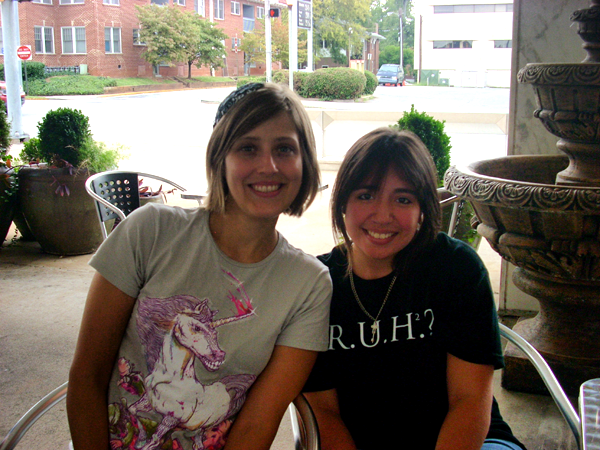 So our food came and of course it was delicious! Shalonda and I both had a Waffle topped with strawberries, powdered sugar and whipped cream! Yummy! Finally Kelsey shows up with her sister in law and our little ATL blogging group was complete. We had to be at the AJC bloggers tent by 10, so we had to head out. After much hugging and picture taking (and Diana signing my book!) we finially left to make it to the bloggers tent, and as well as... a signing! Stay tuned for DBF: Part Two... the Signings! x)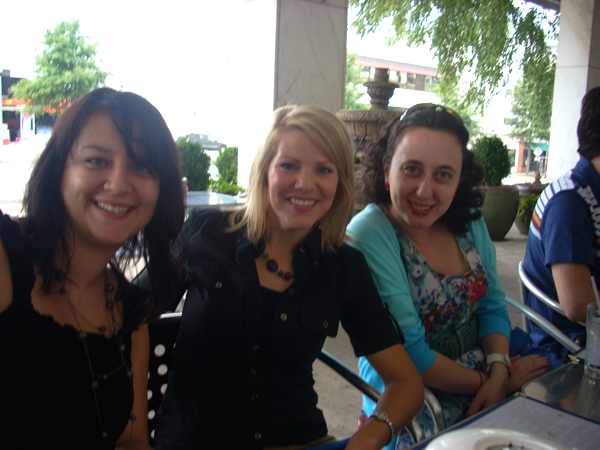 **That person cannot be Vania, Shalonda, Kelsey or Danni. Lol.