Ahh! So I just got back from the Decatur Book Festival and have very little time to get this posted! I'll do a post later about the festival, but here is what I got this week!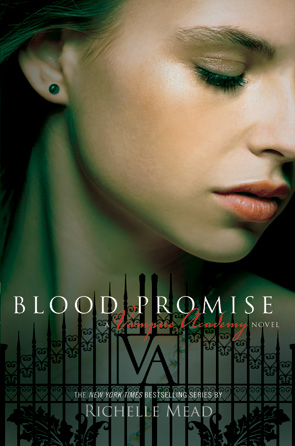 Blood Promise

by Richelle Mead
(HardBack)
Synopsis:
How far will Rose go to keep her promise?
The recent Strigoi attack at St. Vladimir's Academy was the deadliest ever in the school's history, claiming the lives of Moroi students, teachers, and guardians alike. Even worse, the Strigoi took some of their victims with them. . . including Dimitri.
He'd rather die than be one of them, and now Rose must abandon her best friend, Lissa—the one she has sworn to protect no matter what—and keep the promise Dimitri begged her to make long ago. But with everything at stake, how can she possibly destroy the person she loves most?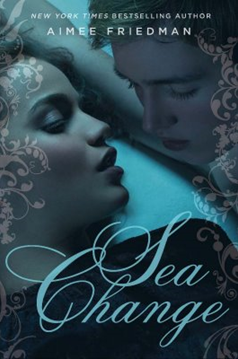 Sea Change

by Aimee Friedman
(Hardback)
Synopsis:
16-year-old Miranda Merchant is great at science...and not so great with boys. After major drama with her boyfriend and (now ex) best friend, she's happy to spend the summer on small, mysterious Selkie Island, helping her mother sort out her late grandmother's estate.
There, Miranda finds new friends and an island with a mysterious, mystical history, presenting her with facts her logical, scientific mind can't make sense of. She also meets Leo, who challenges everything she thought she knew about boys, friendship...and reality.
Is Leo hiding something? Or is he something that she never could have imagined?
Don't Judge A Girl By Her Cover by Ally Carter (Hardback)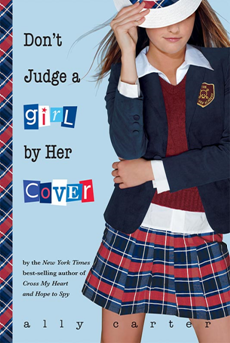 Synopsis:
When Cammie "The Chameleon" Morgan visits her roommate Macey in Boston, she thinks she's in for an exciting end to her summer break. After all, she's there to watch Macey's father accept the nomination for vice president of the United States. But when you go to the world's best school (for spies), "exciting" and "deadly" are never far apart. Cammie and Macey soon find themselves trapped in a kidnappers' plot, with only their espionage skills to save them.
As her junior year begins, Cammie can't shake the memory of what happened in Boston, and even the Gallagher Academy for Exceptional Young Women doesn't feel like the safe haven it once did. Shocking secrets and old flames seem to lurk around every one of the mansion's corners as Cammie and her friends struggle to answer the questions, Who is after Macey? And how can the Gallagher Girls keep her safe?
Soon Cammie is joining Bex and Liz as Macey's private security team on the campaign trail. The girls must use their spy training at every turn as the stakes are raised, and Cammie gets closer and closer to the shocking truth..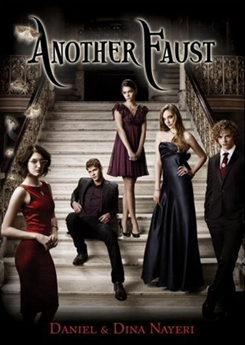 Another Faust

by Dan
iel and Dina Nayeri
Synopsis:
A devilish debut by a brother-sister team invites us into the world of the elite Marlowe School, where some gifted students are having a hell of a year.
One night, in cities all across Europe, five children vanish — only to appear, years later, at an exclusive New York party with a strange and elegant governess. Rumor and mystery follow the Faust teenagers to the city's most prestigious high school, where they soar to suspicious heights with the help of their benefactor's extraordinary "gifts." But as the students claw their way up — reading minds, erasing scenes, stopping time, stealing power, seducing with artificial beauty — they start to suffer the sideeffects of their own addictions. And as they make further deals with the devil, they uncover secrets more shocking than their most unforgivable sins. At once chilling and wickedly satirical, this contemporary reimagining of the Faustian bargain is a compelling tale of ambition, consequences, and ultimate redemption.
Dreaming Anastasia by Joy Preble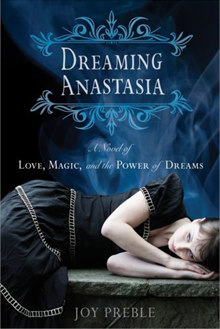 Synopsis:
What really happened to Anastasia Romanov?
Anastasia Romanov thought she would never feel more alone than when the gunfire started and her family began to fall around her. Surely the bullets would come for her next. But they didn't. Instead, two gnarled old hands reached for her. When she wakes up she discovers that she is in the ancient hut of the witch Baba Yaga, and that some things are worse than being dead.
In modern-day Chicago, Anne doesn't know much about Russian history. She is more concerned about getting into a good college—until the dreams start. She is somewhere else. She is someone else. And she is sharing a small room with a very old woman. The vivid dreams startle her, but not until a handsome stranger offers to explain them does she realize her life is going to change forever. She is the only one who ca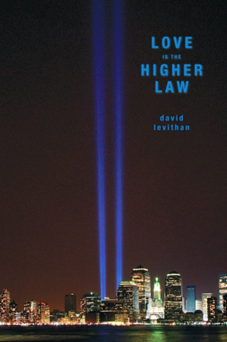 n save Anastasia. But, Anastasia is having her own dreams…
Love is the higher la
w
b
y David Levithan
(Hardback)
Synopsis:
First there is a Before, and then there is an After. . . .
The lives of three teens—Claire, Jasper, and Peter—are altered forever on September 11, 2001. Claire, a high school junior, has to get to her younger brother in his classroom. Jasper, a college sophomore from Brooklyn, wakes to his parents' frantic calls from Korea, wondering if he's okay. Peter, a classmate of Claire's, has to make his way back to school as everything happens around him.
Here are three teens whose intertwining lives are reshaped by this catastrophic event. As each gets to know the other, their moments become wound around each other's in a way that leads to new understandings, new friendships, and new levels of awareness for the world around them and the people close by.
David Levithan has written a novel of loss and grief, but also one of hope and redemption as his characters slowly learn to move forward in their lives, despite being changed forever.
In My MailBox was created by: The Story Siren.