Wow! So many great titles are being released this September, and today being the first of many of them!! Happy Release Day
Catching Fire
,
The Hollow
,
Ash
,
Intertwined
,
Devil's Kiss
,
and
Never Cry Werewolf
.
Everyone feel free to chip in a few I might have forgotten!
Catching Fire

by Suzanne Collins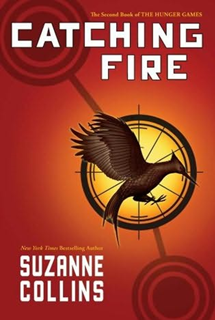 Against all odds, Katniss Everdeen has won the annual Hunger Games with fellow district tribute Peeta Mellark. But it was a victory won by defiance of the Capitol and their harsh rules. Katniss and Peeta should be happy. After all, they have just won for themselves and their families a life of safety and plenty. But there are rumors of rebellion among the subjects, and Katniss and Peeta, to their horror, are the faces of that rebellion. The Capitol is angry. The Capitol wants revenge.
Buy

Catching Fire

at:
Amazon
The Hollow

by Jessica Verday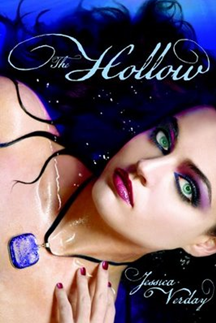 When Abbey's best friend, Kristen, vanishes at the bridge near Sleepy Hollow Cemetery, everyone else is all too quick to accept that Kristen is dead?and rumors fly that her death was no accident. Abbey goes through the motions of mourning her best friend, but privately, she refuses to believe that Kristen is really gone. Then she meets Caspian, the gorgeous and mysterious boy who shows up out of nowhere at Kristen's funeral, and keeps reappearing in Abbey's life. Caspian clearly has secrets of his own, but he's the only person who makes Abbey feel normal again...but also special.
Just when Abbey starts to feel that she might survive all this, she learns a secret that makes her question everything she thought she knew about her best friend. How could Kristen have kept silent about so much? And could this secret have led to her death? As Abbey struggles to understand Kristen's betrayal, she uncovers a frightening truth that nearly unravels her—one that will challenge her emerging love for Caspian, as well as her own sanity.
Buy
The Hollow
at:
Amazon
Ash

by Malinda Lo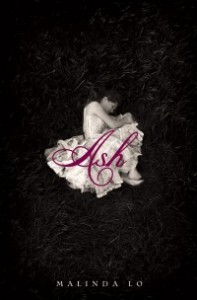 Cinderella retold
In the wake of her father's death, Ash is left at the mercy of her cruel stepmother. Consumed with grief, her only joy comes by the light of the dying hearth fire, rereading the fairy tales her mother once told her. In her dreams, someday the fairies will steal her away, as they are said to do. When she meets the dark and dangerous fairy Sidhean, she believes that her wish may be granted.
The day that Ash meets Kaisa, the King's Huntress, her heart begins to change. Instead of chasing fairies, Ash learns to hunt with Kaisa. Though their friendship is as delicate as a new bloom, it reawakens Ash's capacity for love-and her desire to live. But Sidhean has already claimed Ash for his own, and she must make a choice between fairy tale dreams and true love.
Entrancing, empowering, and romantic,
Ash
is about the connection between life and love, and solitude and death, where transformation can come from even the deepest grief.
Buy Ash at:
Amazon