Ahh, so here is another weekly post! As I'm sure everyone has noticed, I have been quite slow with posting these past couple weeks. Alas, college is eating my soul. But! I have a bunch of super-awesome-cool things to post about in September, so it is quite the exciting month for me! Anywhoo, this post is going to center around contests. There are a ton of really awesome ones spreading around and I just wanted to give out a shout to a few of them.
First off, you need not go any further to find the first contest: I am hosting a 100 followers Giveaway here at
The Tainted Poet
, in which you can win
Hush, Hush
and possibly more if I can get some more entries (see rules).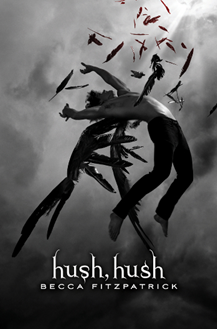 There are a zillion ways to enter my contest, so check it out by clicking:
here
!
----------------------------------------------


The next contest I want to mention is Danni's at
Romantic Harbor
. She has four books up for grabs, and if your big into romance I would definitely check it out! The first place winner can win 2 books, and there will be three winners in total! Definitely try to enter-- as of right now, you would have an excellent chance at winning! Click:
HERE
to check it out!
Like I said, into romance or thinking about trying it out, check this contest out! Click:
HERE
!
----------------------------------------------
Tina, at
Fantastic Book Review
is having an awesome contest going on at her blog right now. Win three YA 2009 book releases! She has a huge list of things she's giving away, so definitely check it out:
HERE
.
1. Awakening, The by Kelley Armstrong
2. Ballad by Maggie Stiefvater
3. Betrayals by Lili St. Crow
4. Blood Promise by Richelle Mead
5. City of Glass by Cassandra Clare
6. Dark Divine, The by Bree Despain
7. Dark of the Moon by Rachel Hawthorne
8. Darklight by Lesley Livingston
9. Faery Rebels by R.J. Anderson
10. Fairy Tale by Cyn Balog
11. Fragile Eternity by Melissa Marr
12. Full Moon by Rachel Hawthorne
13. Hunted by P.C. & Kristen Cast
14. Jessica's Guide to Dating on the Dark Side by Beth Fantaskey
15. Moonlight by Rachel Hawthorne
16. Need by Carrie Jones
17. Shiver by Maggie Stiefvater
18. Stargazer by Claudia Gray
19. Strange Angels by Lili St. Crow
20. Tear Collector, The by Patrick Jones
21. Tempted by P.C. & Kristen Cast
22. Van Allen Legacy by Melissa De La Cruz
23. Violet Wings by Victoria Hanley
24. Wings by Aprilynne Pike
Awesome right? Click
HERE
to enter!
----------------------------------------------

Another great contest is you can win
Ballads of Suberbia
at
The Book Pixie
! This contest is a must enter, because Briana is awesome-- This is her celebrating her 100 followers! So go and support her by entering! Click:
HERE
to enter!
This contest is opened INTERNATIONALLY (yaay!) and ends
September 18, 2009
.
----------------------------------------------

One last contest that is just made of awesomeness is
The Story Siren
is giving away a copy of Catching Fire!! Not just catching fire, but a pin and T-SHIRT as well! Awesome right? Click
HERE
to check it out!!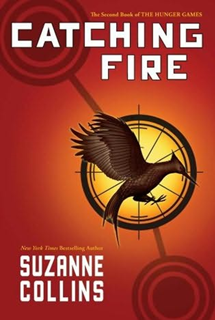 My Review for Catching Fire should be up by the second, so keep a look out for it!