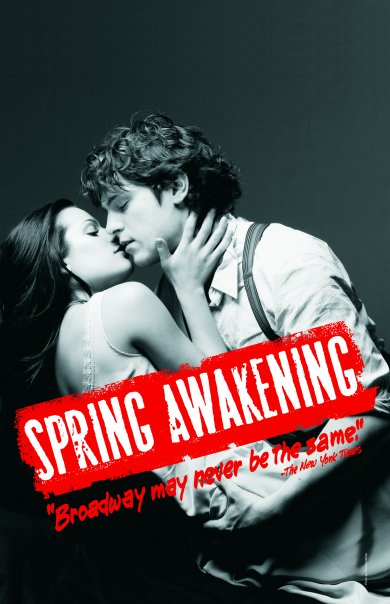 Hello All!
As some of you may know,
Spring Awakening
is touring around the country! I don't know if any of you like musicals or not, but I do. And I LOVED Spring Awakening. I saw a Sunday night performance (their last performance in Atlanta) and it really rocked my world.
First off, Melchior was AMAZING. According to my program, Justin Scott Brown (the u/s) played Melchior for that performance and I really wouldn't have had it any other way. He was fantastic! I think I'm in love, lol.
For those of you unfamiliar with Spring Awakening, know first off that it's not really meant for a younger audience. I would label it
older teen
. The whole musical is about a group of teenagers discovering sexuality in a place and time that wants to hide the truth and shelter them. 1890's Germany, to be precise.
Spring Awakening left Broadway early 2009, but is now touring this spring and summer. I really think anyone who has a love for musicals and can handle

mature content

should check it out.
Check out their blog:
Here
.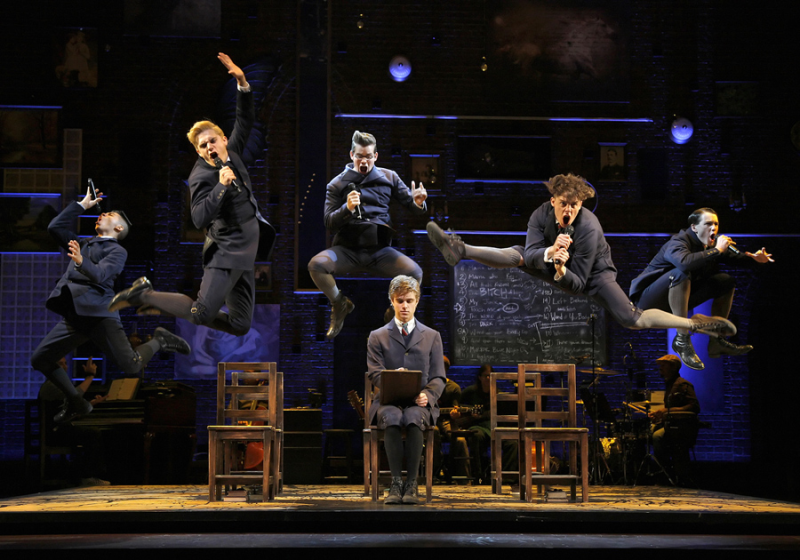 **Yes, there is

a LOT

of cussing and even a modest (meaning, not obscene) sex scene. But really, it's a fabulous musical with a lot of great scores. It won 8 Tony's including Best Musical!