Hello! It's been a long time since I participated in IMM, but here I go again! Sorry I haven't posted all week-- I've been on spring break and didn't realize my parents computer was down! I should have brought my laptop! Well here's what I got this week: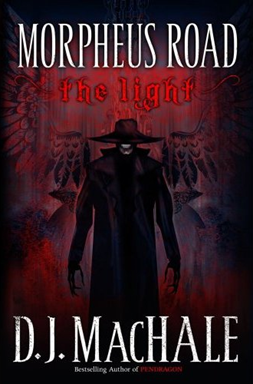 Morpheus Road: The Light

by D.J. MacHale
(ARC)
Yaay! A book by D.J. Machale! I don't know about any of you, but I loved his Pendragon series! I was so excited when I received this!
Synopsis:
Marshall Seaver is being haunted. Or maybe we should say, hunted, because it was that too. Marsh is left alone to deal with demons both of his own making and those that are reaching out from beyond the grave.
Follow this series to outer reaches of reality where the supernatural becomes . . . natural.
Claire De Lune

by Christine Jo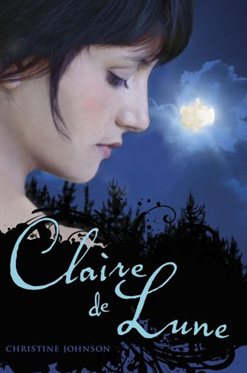 hnson
(ARC)
Synopsis:
Torn between two destinies?
Claire is having the perfect sixteenth birthday. Her pool party is a big success, and gorgeous Matthew keeps chatting and flirting with her as if she's the only girl there. But that night, she discovers something that takes away all sense of normalcy: she's a werewolf.
As Claire is initiated into the pack of female werewolves, she must deal not only with her changing identity, but also with a rogue werewolf who is putting everyone she knows in danger. Claire's new life threatens her blossoming romance with Matthew, whose father is leading the werewolf hunt. Now burdened with a dark secret and pushing the boundaries of forbidden love, Claire is struggling to feel comfortable in either skin. With her lupine loyalty at odds with her human heart, she will make a choice that will change her forever?
Shade

by Jeri Smith-Ready
(ARC)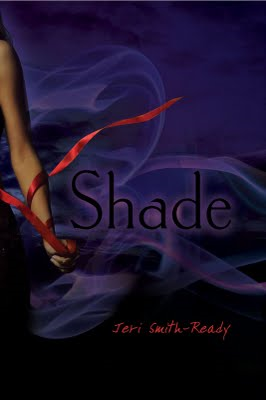 Synopsis:
Love ties them together.
Death can't tear them apart.
Best. Birthday. Ever. At least, it was supposed to be. With Logan's band playing a critical gig and Aura's plans for an intimate after-party, Aura knows it will be the most memorable night of her boyfriend's life. She never thought it would be his last.
Logan's sudden death leaves Aura devastated. He's gone.
Well, sort of.
Like everyone born after the Shift, Aura can see and hear ghosts. This mysterious ability has always been annoying, and Aura had wanted nothing more than to figure out why the Shift happened so she can undo it. But not with Logan's violet-hued spirit still hanging around. Because dead Logan is almost as real as ever. Almost.
It doesn't help that Aura's new friend Zachary is so understanding—and so very alive. His support means more to Aura than she cares to admit.
As Aura's relationships with the dead and the living grow ever complicated, so do her feelings for Logan and Zachary. Each holds a piece of Aura's heart…and clues to the secret of the Shift.
Radiant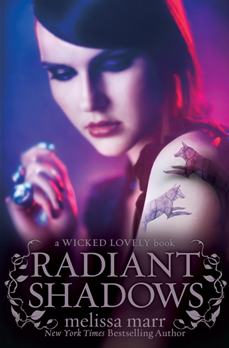 Shadows by Melissa Marr (ARC)
Edit: Oops! Forgot to mention I received this as well!

Synopsis:
Hunger for nourishment.
Hunger for touch.
Hunger to belong.
Half-human and half-faery, Ani is driven by her hungers.
Those same appetites also attract powerful enemies and uncertain allies, including Devlin. He was created as an assassin and is brother to the faeries' coolly logical High Queen and to her chaotic twin, the embodiment of War. Devlin wants to keep Ani safe from his sisters, knowing that if he fails, he will be the instrument of Ani's death.
Ani isn't one to be guarded while others fight battles for her, though. She has the courage to protect herself and the ability to alter Devlin's plans—and his life. The two are drawn together, each with reason to fear the other and to fear for one another. But as they grow closer, a larger threat imperils the whole of Faerie. Will saving the faery realm mean losing each other?
Alluring romance, heart-stopping danger, and sinister intrigue combine in the penultimate volume of Melissa Marr's New York Times bestselling Wicked Lovely series.
In My MailBox was created by: The Story Siren.