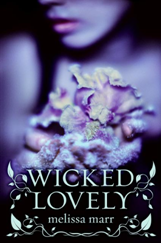 Rating:
4.5/5.0
Re-Read?
Definitely. Especially right before I read anymore of the series.
Recommend?
I recommend this to anyone who has a taste for anything to do with the fey, teenage coming to terms stories, and an entertaining read. I do want to suggest an age recommendation though. I would say 15 and up because it contains sexual and drug and alcohol references.
Synopsis:
Rule #3: Don't stare at invisible faeries.
Aislinn has always seen faeries. Powerful and dangerous, they walk hidden in mortal world. Aislinn fears their cruelty—especially if they learn of her Sight—and wishes she were as blind to their presence as other teens.
Rule #2: Don't speak to invisible faeries.
Now faeries are stalking her. One of them, Keenan, who is equal parts terrifying and alluring, is trying to talk to her, asking questions Aislinn is afraid to answer.
Rule #1: Don't ever attract their attention.
But it's too late. Keenan is the Summer King who has sought his queen for nine centuries. Without her, summer itself will perish. He is determined that Aislinn will become the Summer Queen at any cost—regardless of her plans or desires.
Suddenly none of the rules that have kept Aislinn safe are working anymore, and everything is on the line: her freedom; her best friend, Seth; her life; everything.
Faerie intrigue, mortal love, and the clash of ancient rules and modern expectations swirl together in Melissa Marr's stunning 21st century faery tale.

My Thoughts:
There is always a choice. But what if none of your options bring you where you want to be? What do you choose then? Aislinn is a pretty normal girl, well besides the fact that she can see faeries. She has her own life, friends, and a best friend that is a potential could be boyfriend. Besides the wicked faeries she has no choice but to see, her life isn't that bad. That is, until one of them starts following her. Aislinn's rules can no longer help her and she begins to wonder if there is anything that can?
Wicked Lovely goes through the POV of both Aislinn, the Summer King Keenan and the Winter Girl. It really is great knowing what is also going on with Keenan, Aislinn's pursuer. Keenan is not really a bad guy. He doesn't want to take Aislinn's life away from her but the other choice is a grim one. What if Aislinn was actually the one? You learn that Keenan also has a love of his own, and no matter how he tries, he can never repent for what he's done to her. It is really sad actually. I loved both love stories that are winded together in this one book.
Wicked Lovely had me not able to put it down! The characters were so real. I felt I really got to know them throughout the book. That is an important aspect for me in novels, especially a series. A problem for me with this novel was sometimes the pace would pick up and it would kind of blur what was happening. I would be reading a page and all of a sudden something would happen, and I would have no idea where it came from. These were very far apart and very small, but it was something that bothered me.
Faerie stories like this always surprise me. I go in expecting one thing, and get another. It was a very pleasant surprise in this case. I absolutely loved the world Marr crafted for her Faeries. It was a unique hierarchy and I enjoyed figuring out all the aspects of the plot. Again, I took away that the books main lesson is finding ones true self. Before, Aislinn was just living day by day, always on the look out for the faeries no one but her (and her Grams) could see. In the end, she finds a purpose. Also, never underestimate love. It could surpise you. Wicked Lovely was a great start to the series and I cannot wait to get my hands on the next two books. All and all, a phenomenal page turning read.