Here is what I got this week!
Darkest Mercy by Melissa Marr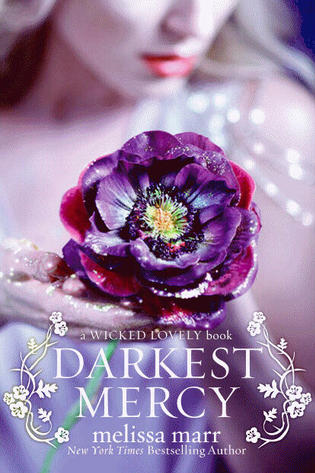 (hardback)
Synopsis:
The Summer King is missing; the Dark Court is bleeding; and a stranger walks the streets of Huntsdale, his presence signifying the deaths of powerful fey.
Aislinn tends to the Summer Court, searching for her absent king and yearning for Seth. Torn between his new queen and his old love, Keenan works from afar to strengthen his court against the coming war. Donia longs for fiery passion even as she coolly readies the Winter Court for battle. And Seth, sworn brother of the Dark King and heir to the High Queen, is about to make a mistake that could cost his life.
Love, despair, and betrayal ignite the Faery Courts, and in the final conflict, some will win . . . and some will lose everything.
The thrilling conclusion to Melissa Marr's New York Times bestselling Wicked Lovely series will leave readers breathless.
Sacred Scars b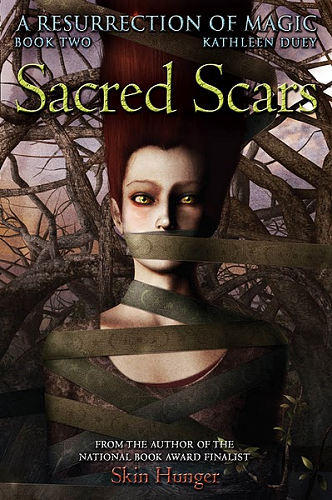 y Kathleen Duey (hardback)

Synopsis:
Sadima, Franklin, and Somiss, driven out of Limòri by a suspicious fire, are living in a cave hidden within the cliffs that overlook the city. Somiss is convinced the dark passages of the caves were the home of ancient magicians, and his obsession with restoring magic deepens. Sadima dreams of escape -- for her, for Franklin, and for the orphaned street boys Somiss has imprisoned in a crowded cage. Somiss claims he will teach these boys magic, that they will become his first students, but Sadima knows he is lying.
Generations later, Hahp is struggling to survive the wizards' increasingly dangerous classes at the Limòri Academy of Magic. He knows the fragile pact he has forged with his secretive roommate, Gerrard, will not be enough to put an end to the evil. It will take all the students acting together to have any chance of destroying the academy. Building trust, with few chances to speak or plan, will be almost impossible, but there is no choice.
The worlds of Sadima and Hahp move closer together in the second compelling installment of Kathleen Duey's brilliant trilogy, which began with the National Book Award finalist Skin Hunger, praised by Holly Black as "beautifully written, fierce, and unforgettable."

In My Mailbox was created by:
The Story Siren.