Hello everyone! These are my plans for this week:
What I Read:
-
Thirteen Days to Midnight
by Patrick Carman
What I am Reading: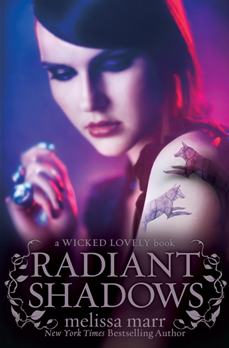 What I plan to Read:
-
Radiant Shadows by Melissa Marr
-
Darkest Mercy
by Melissa Marr
-----------------------------------------------
So I know my sidebar says I'm reading Darkest Mercy right now and the reason this post says I'm reading Radiant Shadows is because I started Darkest Mercy, then decided I wanted to re-read Radiant Shadows since it has been so long since I've read it. I wanted to refresh my memory on a few things. :3
This meme is brought to us by: Sheila at Book Journey

.